10 Delicious Comfort Foods to Lift Your Mood
When you're feeling down, there's nothing quite like a warm, comforting meal to lift your spirits. Whether you're dealing with stress, sadness, or just a general case of the blues, these recipes are sure to satisfy your craving for comfort food. From hearty stews to rich desserts, here are ten of the best comfort foods to make when you're feeling down.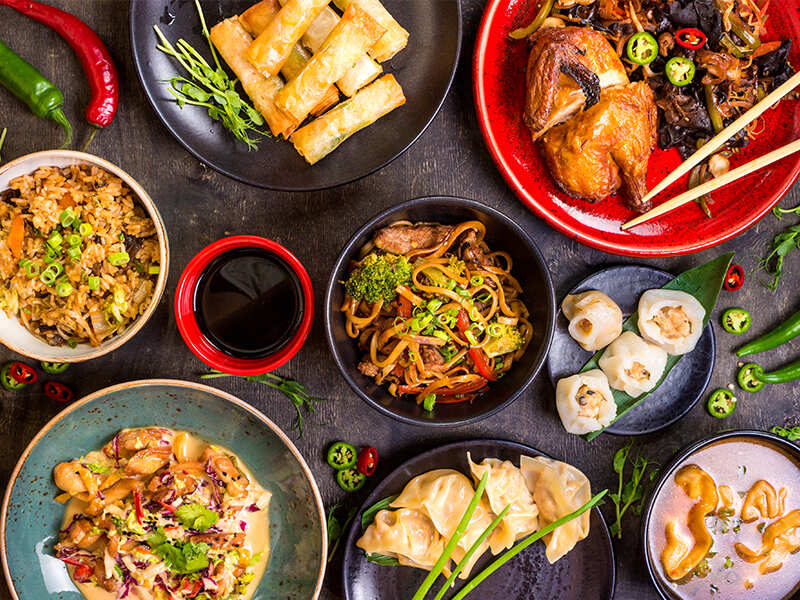 Mac and Cheese – This classic dish is a go-to comfort food for many. It's warm, creamy, and oh-so-satisfying. To make it even more comforting, try adding in some diced bacon, breadcrumbs, or even lobster.
Chicken Noodle Soup – The perfect remedy for a cold or flu, chicken noodle soup is also a great comfort food for when you're feeling down. It's simple to make, and the warm broth and tender chicken will soothe your soul.
Mashed Potatoes – There's nothing quite like a bowl of creamy mashed potatoes to make you feel better. Jazz them up with some garlic, cheese, or chives for an even more comforting experience.
Grilled Cheese – Another classic comfort food, grilled cheese sandwiches are quick and easy to make. Try mixing up the cheese or adding in some tomato or avocado for a twist on the traditional recipe.
Chili – A hearty bowl of chili is perfect for warming you up on a cold day. Add in some beans, ground beef, or sausage for a heartier meal, and top with cheese and sour cream for extra flavor.
Pot Roast – This slow-cooked dish is a true comfort food masterpiece. The tender meat and savory vegetables are sure to help lift your mood.
Shepherd's Pie – This classic British dish is a combination of ground beef or lamb, mashed potatoes, and vegetables. It's perfect for a cozy night in and will leave you feeling satisfied and comforted.
Brownies – When it comes to comfort food desserts, brownies are hard to beat. They're rich, chocolatey, and perfect for enjoying straight out of the oven.
Apple Crisp – For a healthier dessert option, try making an apple crisp. The combination of sweet apples and crunchy oat topping is sure to put a smile on your face.
Hot Chocolate – This cozy beverage is perfect for snuggling up on the couch with a good book or movie. Add some whipped cream or marshmallows for an even more indulgent treat.
These ten comfort foods are perfect for lifting your mood and warming your soul. Whether you're feeling down, stressed out, or just in need of some delicious comfort food, these recipes are sure to hit the spot. So turn on some relaxing music, put on your comfiest clothes, and get cooking!