10 Mouth-Watering Side Dishes to Complement Your Summer Barbecue
Summer is here, and so is the season of outdoor barbecues and cookouts. While the main course steals the show, it's the side dishes that add the perfect finishing touch to any BBQ. Whether you're grilling up burgers, hot dogs, or steak, these easy-to-make, flavorful side dishes will elevate your BBQ game and leave your guests craving for more.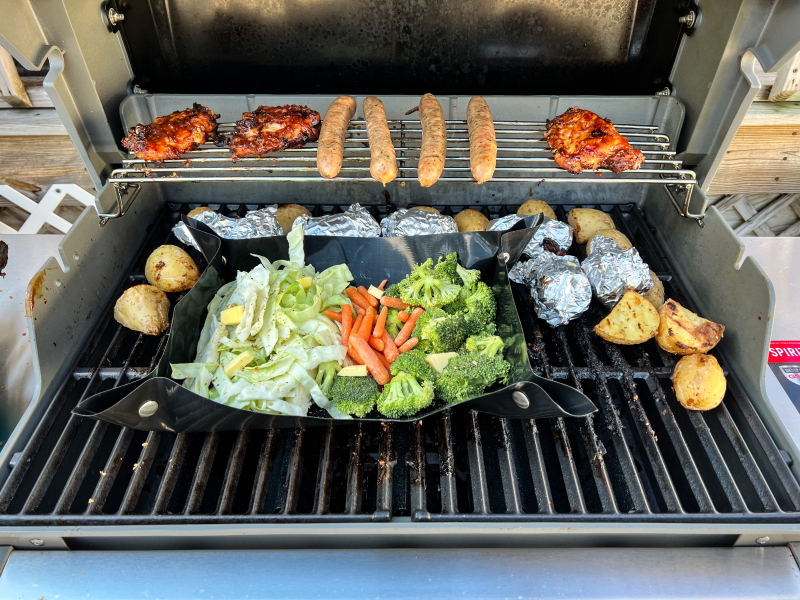 Grilled Vegetables
Grilled vegetables are not only delicious but also a healthy option to complement your grilled meats. Slice up some zucchini, bell peppers, and onions, brush them with olive oil, season with salt and pepper, and toss them on the grill until they're slightly charred.
Creamy Coleslaw
No summer barbecue is complete without a bowl of creamy coleslaw. Whip up the perfect coleslaw by tossing shredded cabbage and carrots in a mixture of mayonnaise, Greek yogurt, cider vinegar, and a touch of honey.
Classic Potato Salad
A classic potato salad is a crowd-pleaser at any summer BBQ. Boil some potatoes, dice them up, and mix them with hard-boiled eggs, diced celery, pickles, and a creamy dressing made with mayonnaise and mustard.
Grilled Corn on the Cob
Grilled corn on the cob is an all-time BBQ favorite. Brush the corn with butter, sprinkle some salt and grill it until it's slightly charred. Serve it with a side of lime and cayenne pepper for an added kick.
Broccoli Salad
Broccoli salad is a healthy and flavorful side dish that's perfect for bbqs. Mix cooked and chopped broccoli florets with diced bacon, sliced almonds, diced red onion, and a creamy dressing made with mayo, honey, and apple cider vinegar.
Watermelon Feta Salad
Nothing beats a refreshing watermelon feta salad on a hot summer day. Cube some watermelon, crumble feta cheese, toss them in a mixture of olive oil, lime juice, and chopped mint leaves.
Baked Beans
No summer barbecue is complete without a pot of baked beans. Cook some dried navy beans with bacon, onions, tomato sauce, molasses, and a touch of brown sugar for a sweet and savory flavor.
Grilled Garlic Bread
Grilled garlic bread is a simple, yet delicious way to add some variety to your side dishes. Slice a baguette, brush it with garlic butter, and grill it until it's crispy on the outside and soft on the inside.
Caprese Salad
Caprese salad is a light and refreshing side dish that's easy to make. Slice some fresh mozzarella cheese and ripe tomatoes, sprinkle them with some chopped basil leaves, and drizzle them with olive oil and balsamic glaze.
Grilled Pineapple
Grilled pineapple is a sweet and savory side dish that's perfect for bbqs. Slice a pineapple, brush it with honey, cinnamon, and lime juice, and grill it until it's caramelized and slightly charred.
These mouth-watering side dishes are the perfect way to complement your summer BBQ and impress your guests. Whether you're looking for healthy, creamy, refreshing, or savory side dishes, these easy-to-make options are sure to satisfy your taste buds. So fire up the grill, invite your friends and family, and enjoy a summer of delicious outdoor barbecues with these fantastic side dishes.